Ever since the Internet showed up and drastically changed life, as we know it, our work life hasn't been the same. Gone are the days of couriers having to deliver ten sentences that can now be easily sent via email. Gone are the days when the minute work closes, you can leave work behind. Now however, work goes everywhere with you, as long as you're taking your laptop home.
The laptop has caused quite a lot of trouble for some people. For you however, your laptop has the power to bring you clients, and to put some more money in your pocket, especially if you can do any of these seven jobs.
Content Writer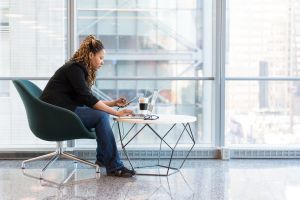 If you're someone who has an affinity for words, then Gatekrasher is the platform you want to be on. Tap into an extensive database of hundreds of clients all looking for writers like you. Whether to write their company profile, or to populate their website with blog content, there is always the need for content creators. And you don't even have to be in the same state, or even country as them. Just get your brief, work on it, send the job and get paid. It's that easy.
Graphic Designer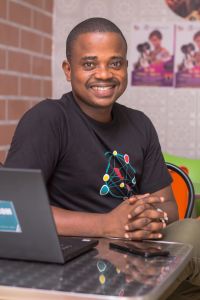 New brands are popping up each day, and old brand keep getting rebranded. And most importantly, most brands are constantly creating communication materials to tell their customers about their services, and also in some cases, to sell products to them. As such, there is an unending need for graphic designers, especially good ones. That is where you come in. Flex off your skills as a designer and watch the clients and the money come rolling in.
Editor
Although a writer can and should proof-read their work, there is always a need for a second pair of eyes to make sure that what is being put out into the world on behalf of a business is error-free. And that is where your skills as an editor comes in. The best part? There are so many people desperately searching for editors. From businesses that want to release communication materials that are long and textual, to writers who have written stories and want someone else to edit it for any errors before it goes out into the world. Editing can be tasking, but the pay can be rewarding; and on Gatekrasher, the clients are plenty!
Video Editor
Whether you're familiar with Adobe Premiere Pro, or brilliant at using IMovie, or talented at working with Windows Movie Maker, whatever the case may be, video content is revolutionizing the world, and as such, there's an increasing need for video editors to help splice clips, and elevate the videos that are being made. Of course you will need a lot of Internet because video files are quite large. But, when you're getting paid the big bucks from the comfort of your home, raising your Internet bill, is not that big a deal.
Web Developer
Every business today, if they want to have any hope of reaching their customers, or creating a presence, needs a website. But developing a website requires a certain level of skill, and that is where you come in. Gatekrasher clients are willing to pay good money to make sure that their websites are world-class, and that good money can be all yours, if you sign up to join Gatekrasher today.
Social Media Manager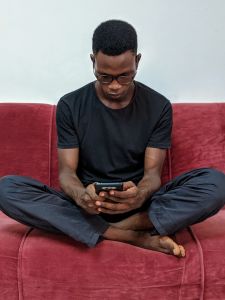 Not every business has the big bucks to spend on TV commercials, radio ads, billboard ads or even press ads, but all businesses want to be able to reach their target audience. And where is the one place where most of their target audience is? Social media! That is why businesses are constantly looking to boost their social media presence to connect more with their customers. If you're someone who is social media savvy and who knows the tricks to the trade to help businesses grow their social media pages organically, then you will be in business if you join Gatekrasher!
Accountant
Small-scale businesses don't have the budget to have an accountant on their payroll. As such, they hire the services of an accountant for a particular project, pay them and go their merry way after the job is done. If you're someone with accountancy skills, this is the perfect gig for you. Especially when tax season comes around, or when businesses are auditing their books to mark the end of the business year.