5 GATEKRASHER SERVICES TO INDULGE IN THIS VALENTINE'S DAY
It's that time of the year again, when there are roses in every store, cakes at every corner, love songs blasting from every radio station, and lovers acting like they walk on air because it's Valentine's Day; a day dedicated to all things love and romance. And if you're the type of person with a girlfriend who is tired of the same ol' chocolate cake and candles routine, then maybe for this Valentine's Day, you might consider changing things a little bit to jazz up your love life.
Here are five services on Gatekrasher that would give your beloved a Valentine's Day that they will not forget, any time soon.
A romantic dinner for two, to thrill the senses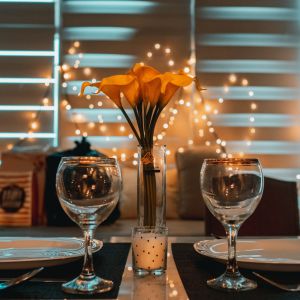 Not everybody is interested in going out for Valentine's Day. And sometimes, the most romantic date is one where the rest of the world fades away, and you and your lover are caught in total silence, whilst enjoying absolute privacy. And, what better way to have this experience, than to have it in your own home. What makes it even more special is that you can make a special request on Gatekrasher. You can hire a chef who would make exactly the meal you want to have, without you having to go through the stress of making the meal yourself; thereby giving you the time off you need, to really get in the mood.
A massage session to work out the kinks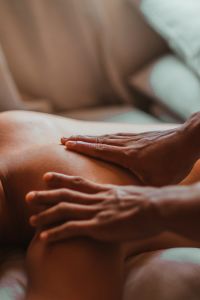 There is nothing like a thorough massage, to work out all the tension and kinks that would have built and accumulated over the last couple of weeks, since the year started. Plus the act of looking over the table at your lover, hearing them groan and sigh as every knot is worked out of tense shoulders and back, can be quite sensual, and make your night even more romantic. Don't believe me? Go on Gatekrasher right now, and book a couple massage session. Your lover will thank you for it.
A spa session to sweat out all the stress and worries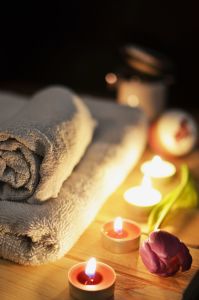 Not all spa sessions come with massages, and not all massages come with spa sessions. But if you have the money and are ready to splurge, then you should definitely consider taking your loved one with you, to the spa. There's just something about the act that is so romantic. Plus, it has been proven that couples that go to the spas together, stay together. It probably has something to do with all that heat, and the fragrant smell of oils that combined, work a special magic to keep the relationship going. Whatever the case may be, open the Gatekrasher app, and request for a spa session for you and your lover, today.
A patisserie to make creations of wonder and magic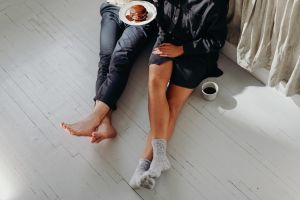 If your loved one like me, has a sweet tooth, and a fondness for cakes, then getting them the most beautiful and glamorous of desserts might be just what their heart needs. On Gatekrasher, you will find patisseries worth their weight in gold, who will bake you cakes, and scones and cookies and pies, and waffles that your lover will moan and swoon over. Trust me, by the end of the night; you will more than reap the rewards.
A manicure and pedicure session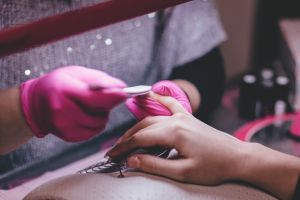 If however, like me, you find yourself single this Valentine's Day, well all hope is not lost. Rather than bemoan the absence of a relationship, you should instead make this a Valentine's Day to remember, by engaging in some self-care. And we all know that the number one self-care is to pamper your hands and feet, and feel like a million bucks. After all, Valentine's Day is a day of love, and nobody is as deserving of love, as you!