If you've ever gotten a facial, you know two things to be the absolute truth: one, nothing relaxes you like getting that pampering session and two, your face glows. I kid you not! The first time I ever got a facial, I kept touching my face, marvelling at the baby soft smoothness of it, my acne and skin irritation had vanished, my pores had shrunk and I looked a decade younger.
Facials are the best things ever, and I always advise that people should get one at least once a week. The only problem with that is that not everyone can afford to get a weekly facial, especially if you're getting them done at a beauty shop.
If you're getting them done at home, however… well, that is a different story altogether, especially when you have some honey in your fridge.
10 Honey based DIY Face Masks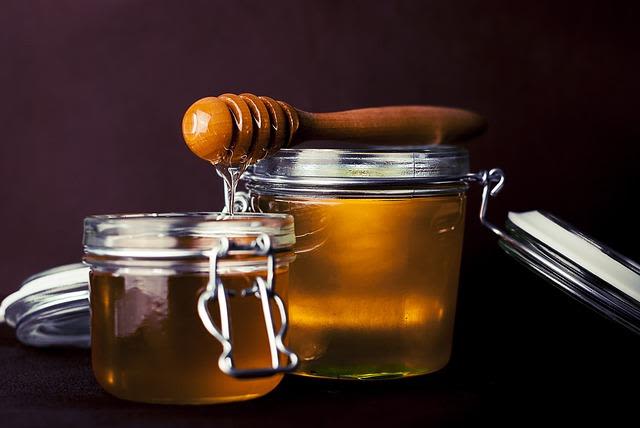 1. For instantly moisturized skin, mix one tablespoon of honey with half an avocado and a handful of oats, and then massage into your face and leave on for fifteen minutes, then rinse and moisturize.
2. You can also mash one-quarter of an avocado in a bowl and stir in one tablespoon of honey and one tablespoon of cocoa powder for maximum hydration. Apply the mask to your clean, dry face and leave on for ten minutes. Once done, rinse it all off with warm water and use your preferred moisturizer after you're all done.
3. Mix one tablespoon of honey with one tablespoon of plain yoghurt and one tablespoon of turmeric powder and leave on for fifteen minutes, before rinsing it out and then moisturizing. This mask works wonders in evening out your skin texture/tone.
4. Give your face a natural face-lift and minimize enlarged pores by mixing one egg white with one tablespoon of honey and a few drops of lemon juice. Beat it all together and apply it to your face, keeping it on until the mix is dry and you're having difficulty moving your cheek muscles. Once dry, rinse off the mask, moisturize and voila… instant face-lift!
5. To soften and soothe dry skin, mash a ripe peach and add in a tablespoon of oatmeal and a tablespoon of honey. Leave on for ten minutes, rinse it all off and follow it up with a moisturizer.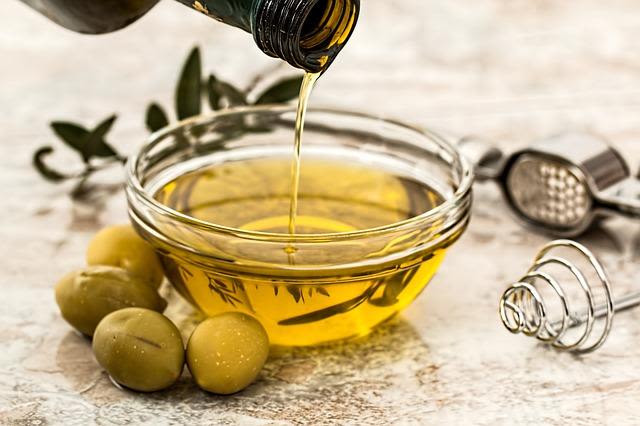 6. If you have acne or there are parts of your face that have been blackened due to any sort of skin blemish, then mix a tablespoon of honey with a tablespoon of olive oil. Warm the mix in the microwave for ten seconds and then apply this mix to your face, leaving it on for ten minutes. Once you hit the ten minutes mark, rinse it all off and moisturize. Repeat weekly for about a month to monitor changes and see a marked improvement.
7. You can also treat the acne on your face by brewing one cup of chamomile tea, using two tea bags. Allow the cup to cool completely. In a separate bowl, stir together one tablespoon of raw honey and one teaspoon of nutritional yeast. Gradually add in the chamomile tea until you've created a thick enough paste that it spreads easily across your skin but isn't too watery that it slides off. Apply a thin layer of the mix to your face and let it sit for twenty minutes. When you've hit the twenty minutes mark, rinse off and pat your skin dry, then moisturize afterwards!
8. To give your face that natural glow, mash one half of a banana in a bowl. Mix in a tablespoon of honey and a tablespoon of orange juice. Don't be concerned if the mix is a bit lumpy (it works fine anyway). Apply the mask to your face and keep it on for fifteen minutes, before rinsing with lukewarm water and moisturizing after you're done.
9. If your skin suffers from hyperpigmentation and sunspots, simply toss in half a cup of mashed papaya and two tablespoons of honey into your blender/food processor. Blend it till it's smooth and then apply the mixture all over your face. Leave on for fifteen to twenty minutes and then wash it off and moisturize.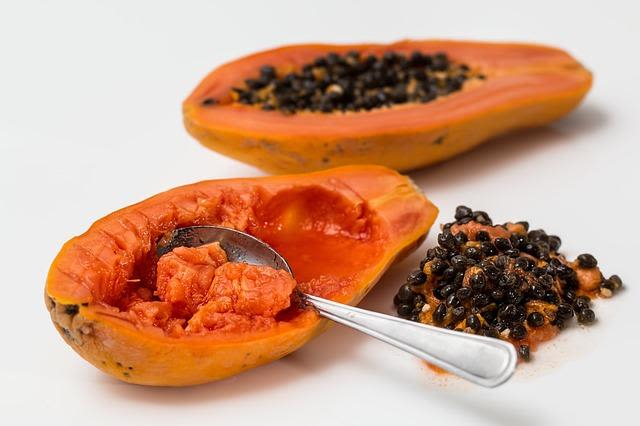 10. To give your skin a natural glow, combine one-quarter of a cup of honey with three tablespoons of orange juice. Apply the mixture lightly to your face using your fingertips and leave it on for fifteen minutes. Once you've hit the fifteen minutes mark, rinse off the mix with lukewarm water and as always, follow it up with a moisturizer.
And just like that, you have your very own, home-based facial mask.
It's simple to make, and affordable as well. But, if that month hits and you want to get a proper facial done by a professional, then visit Gatekrasher and choose from our vast array of estheticians who are ready to give your face all the pampering it needs.